5 benefits of bookkeeping in the cloud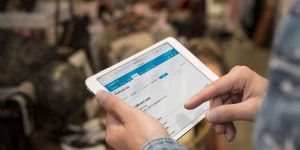 With the world seeming to get busier by the day, anything to save time and make life more simple has to be great, right?  Check out some of the benefits you can enjoy:-
Freedom
Want to be able to take some time out of the office, but still know what's happening? With your bookkeeping in the cloud you have 24/7 access from anywhere and from any device. This is true freedom.
Save time
Imagine being able to link the software to your bank account, credit card account and PayPal account with all the transactions being imported without you having to do anything. The software also 'learns' regular transactions so it knows where to post them.
Invoicing is a breeze
Imagine being able to issue an invoice, send it automatically by email to your customer, follow up with an automatic statement if your customer doesn't pay on time or you could even choose to automatically collect it by Direct Debit.
Problems
Software issues will be a thing of the past. The software is not located on your server, meaning it's you don't need to do anything when there is a problem as it's all taken care of. No technical issues, no updates, no worries!
Xero
We are certified Xero partners and simply love their software. Would you like a free demo session?  Please contact us to arrange your free 1-to-1 demo session.
Thanks for reading,
Paul